Pump Repair & Services
Let Neely Well Drilling find and install the perfect pump for you.
With 6 generations in the pump and drilling industry, Neely is your trusted source for pump repair and replacements of all shapes and sizes.
Our Pumps
At Neely Well Drilling we will size and install the pump best suited to meet your water needs and pump repair. Well depth, water quality, and volume often dictate which pump we install in your well.
Being a dealer for several different pump manufacturers allows us to select the pump best suited to work with the conditions in your well.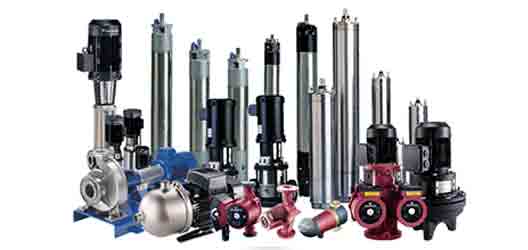 What We Do
At Neely Well Drilling Service & Installation, we prefer to use Goulds Pumps, Berkley Pumps, Sta-Rite Pumps, Grundfos, Red Jacket and Well-X-Trol tanks.
No matter what brand of pump you have in your well, if there's a problem, call us, we can help!
We've got 6 generations of experience troubleshooting pumps & wells.  There's no problem we can't tackle.


Water Well Pressure Tanks
The well pump is considered the heart of the pumping system, but the life expectancy of the pump in a 20 lb. differential system is largely determined by the size of the pressure tank.  The frequent starts from using a small pressure tank can greatly reduce the life expectancy of the pump.
A smaller pressure tank is used with a constant pressure pumping system (Variable Frequency Drive) because the controller provides a soft start and variable speed to maintain a set pressure at a wide range of water flow.